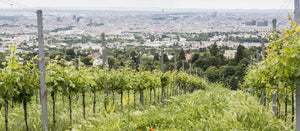 Historical ambience with wine accompaniment
Enjoy the unique atmosphere in our multi-storey vaulted cellar from the time of Joseph II with selected wine and delicacies from Austria
Welcome to our online shop!
When ordering wine, we ask for a multiple of 3 bottles in order not to waste space in the shipping boxes. Thanks!
Grüner Veltliner - THE Austrian
Small roastery, big aroma
pink fox
Apricot chili chutney
In this chutney, the classic apricot is complemented by fruity Habanero chilies from Vienna Simmering and spicy cardamom. A delicious accompaniment to cheese and meat!
Discover
Im Gewölbekeller
Österreichische Klassiker
Verkosten Sie 4 Klassiker aus Österreich in entspannter Atmosphäre, im historischen Gewölbekeller.
Mehr Informationen
Unique
The vinotheque
Discover a first-class range of wines in our four-storey historic vaulted cellar in the heart of Vienna.
Learn more